Profile

Gloria's Gab
Everyday is a winding road...
Free Account
Created on 2009-05-19 04:03:38 (#362110), last updated 2009-05-22 (434 weeks ago)
0 comments received, 272 comments posted
1 Journal Entry, 0 Tags, 0 Memories, 9 Icons

About

Mini Bio
My name is Gloria.
I'm a Christian.
I'm married, have two lovely grown daughters, and two wonderful sons-in-law.
I have three beautiful grandchildren.
I'm recently retired and loving it!
I have 2 cute little dogs, named Toby and Maggie.
My favorite word is 'hope', and my favorite sound is 'laughter'.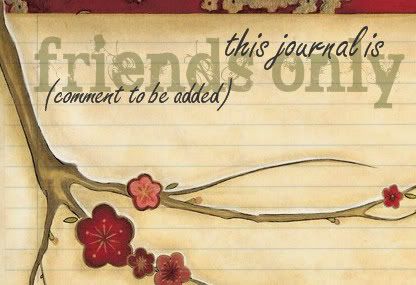 Banner by bisty_icons

Connect
arizona
,
baking
,
christianity
,
classic rock
,
compassion
,
contemporary christian music
,
cross stitch
,
faith
,
family
,
fiction
,
friends
,
god
,
grandchildren
,
hall and oates
,
health
,
italian food
,
jesus
,
journaling
,
laughter
,
les miserables
,
light rock
,
lighthouses
,
mercyme
,
mexican food
,
michael w. smith
,
michigan
,
murder mysteries
,
music
,
nicholas sparks
,
phantom of the opera
,
picnics
,
pizza
,
polar bears
,
reading
,
scrapbooking
,
serenity
, singing while i drive,
solitude
,
volunteerism
,
walking
,
weight management

People
[View Entries]

Communities
[View entries]

Feeds
[View Entries]

Subscriptions (0)

Linking
To link to this user, copy this code:
On Dreamwidth:
Elsewhere: